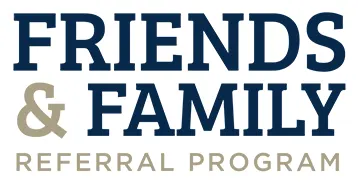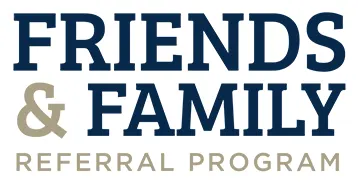 EARN $200

FOR SHARING YOUR EXPERIENCE!

Part of the way The Village stays ahead of the competition is through our Friends & Family Referral Program. The highest compliment or thanks we could receive would be a referral from you of a friend, co-worker or family member. We have developed a program to thank you for sharing your positive experiences with others and recommending us to them.

If you've bought a car from us, or know us in some way as a vendor or business associate, we would love for you to help us spread the word about the professional and courteous way we do business. For every referral you send in who purchases a vehicle, The Village will give you a $200 Visa Gift Card, or make a $250 donation to the charity of your choice.
Send us your name, contact information, and your connection to us, as well as the name, brand and/or store name, and contact information of the person you are referring.
We'll have the General Manager of the store contact your referral, help them through the process of selecting and hopefully purchasing a car.
Once the referral purchases the vehicle, we'll coordinate our $200 gift to you or make the $250 donation to the charity of your choice.