Complete VIP Service
A truly exceptional vehicle brings truly exceptional benefits. Welcome to the Wagoneer Client Experience, a collection of dedicated customer care initiatives to help make your journey special. Whether shopping for the right vehicle or managing different ownership aspects, we invite you to discover what it means to own the All-New Wagoneer and Grand Wagoneer.

Wagoneer Certified
Wagoneer Certified is founded on 10 promises that support you and your vehicle in many different ways. Our certified dealership must adhere to a unique set of criteria to ensure you receive high levels of customer service, no matter where you are. With personalized assistance and communication, as a Wagoneer Certified dealer we are set to deliver on every single promise.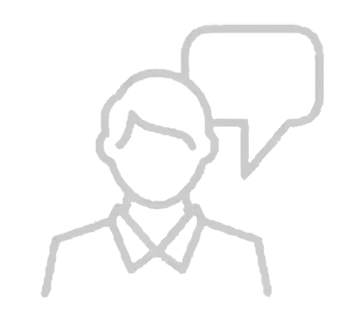 Your Wagoneer Ambassadors
Whether you connect with us from home or visit us in person, your Wagoneer Ambassador is ready to take care of your needs. Every Wagoneer Ambassador has completed over 90 hours of dedicated training. From technology and maintenance to Mopar® and concierge expertise, you'll receive a level of advice and service that never disappoints.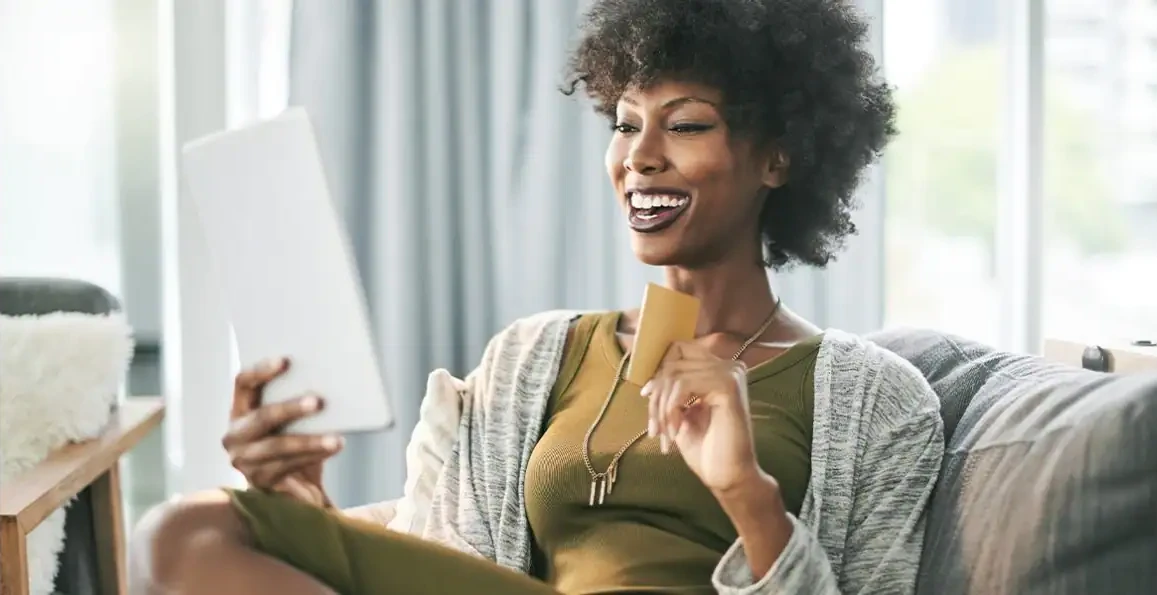 Complete Remote Offerings
Experience a fully remote way to manage your Wagoneer or Grand Wagoneer ownership journey. From selecting the right vehicle to delivery, service and maintenance, advanced technology lets you control every aspect of ownership wherever you are. You can even receive valuable information about your vehicle's health without visiting the dealership. This level of flexibility sets you free.
Experience our showroom remotely, test drives and purchase delivery [1]
Access convenient mobile, online and in-vehicle service scheduling and communication.
Schedule service pick up and delivery to keep your day uninterrupted.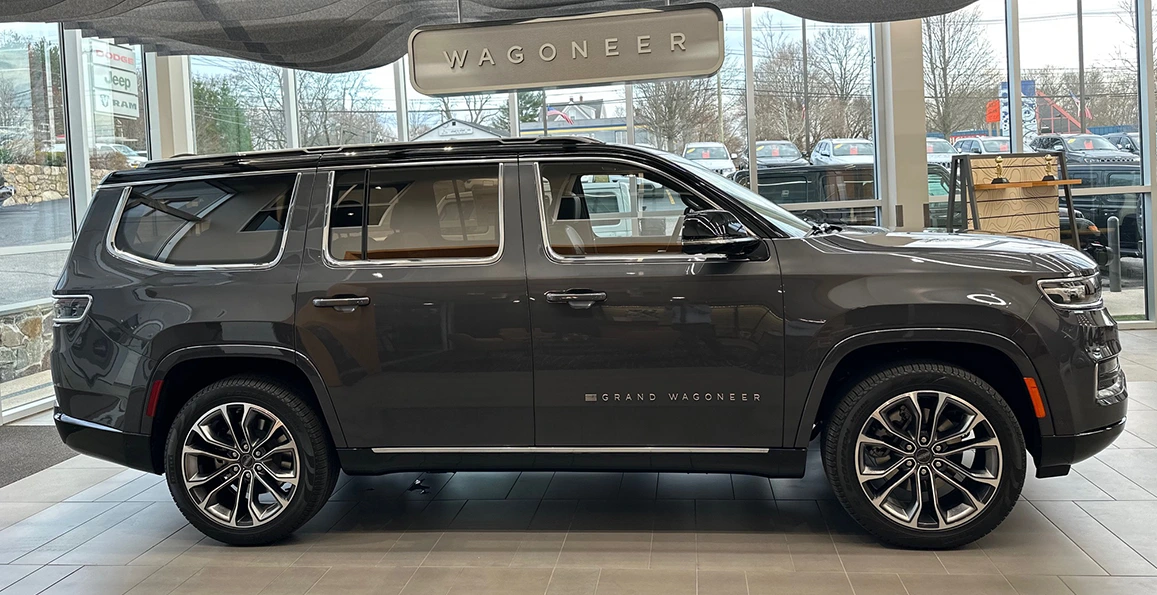 New Vehicle Delivery[1] to Your Driveway
Your comfort and convenience are our primary concerns, which is why we bring your new vehicle to your home. Get ready to feel the excitement that comes with watching your new Wagoneer or Grand Wagoneer pull into your driveway.
A full tank of gas is included with delivery of your new vehicle.
Receive a fully washed exterior and fully cleaned interior upon new vehicle delivery and when serviced.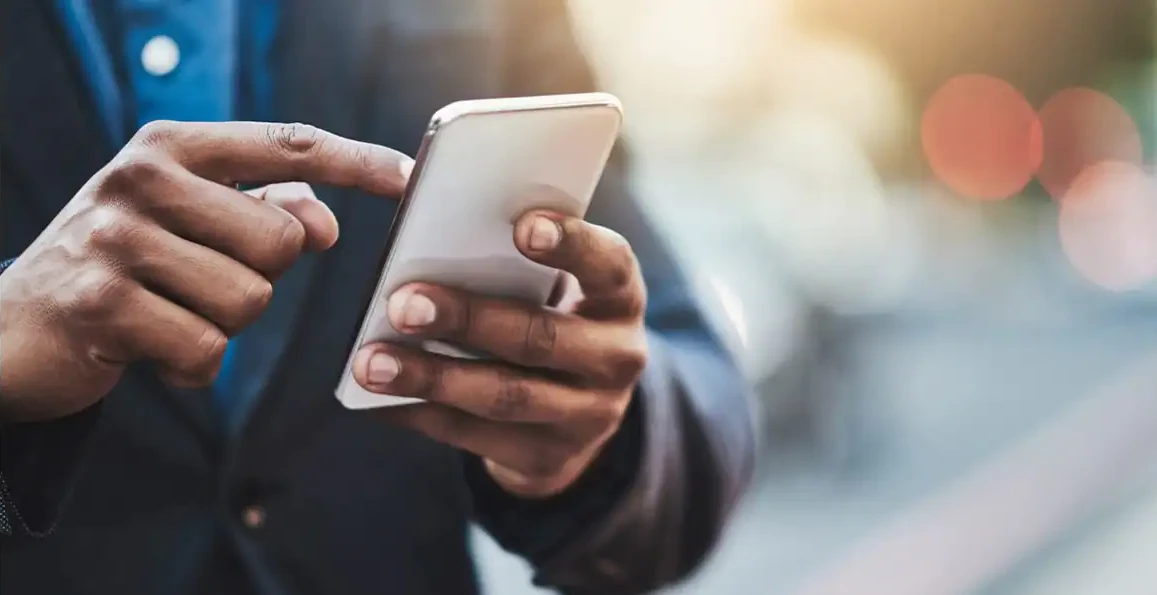 Tech to Help Make Things Easy
Advanced technology extends beyond the purchase process with a remote way to schedule appointments for your vehicle. You can remotely schedule pickup and delivery to your door when servicing your vehicle, eliminating the need to visit our dealership in person. Plus, the Wagoneer app offers more convenient ways to manage your Wagoneer or Grand Wagoneer.
Use your tablet, smartphone or in-vehicle technology to schedule service appointments or connect with a Wagoneer Ambassador.
We'll pick up your vehicle and drop off an appropriate loaner vehicle so you can get on with your day.
Settle back in after servicing, as your vehicle is delivered to your door with restored personal vehicle settings.
Experience a proactive service approach as your vehicle health is monitored and updates are provided remotely.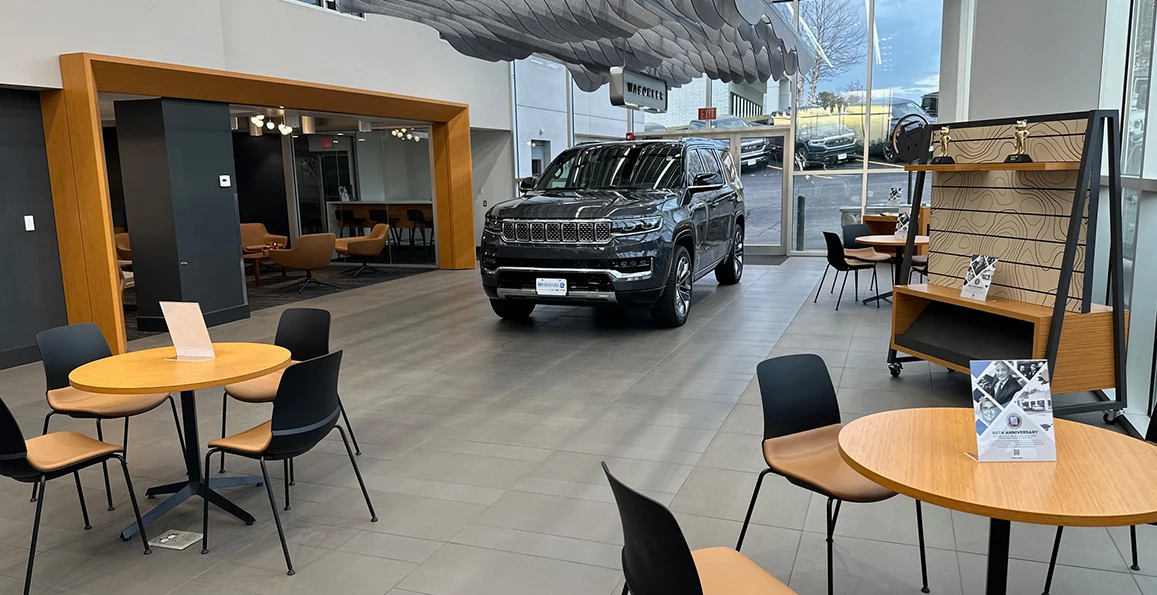 Visit our Dealership on Your Own Terms
When you decide to visit our dealership, we're prepared to deliver an incredibly immersive experience. Whether you're a customer or an owner, you can take advantage of a new way to shop or relax at our Certified Dealership.
As a Certified Wagoneer Dealer, we are committed to delivering excellent customer service by being a Customer First Dealership.

Book one-on-one appointments with a Certified Wagoneer Ambassador who uses tablet technology to help guide you through the sales and service process.
Enjoy our upgraded lounge areas with complimentary wi-fi, charging stations, snacks and beverages to keep you comfortable.
Customer Care When You Need It
The All-New Wagoneer and Grand Wagoneer are paired with dedicated and uninterrupted customer service. From 24/7 service and assistance [2] to vehicle maintenance, you are automatically enrolled in a program that covers key aspects of ownership.
Reach out to your Specialist 24/7 for any questions or concerns you may have.

Access 24/7 roadside assistance [3] for extra security and peace of mind while you travel.
close
Disclaimer: [1] Delivery fee may apply.
close
Disclaimer: [2] 24 hour roadside assistance covers jump-starts or towing to the nearest FCA US LLC dealer and is applicable for the term of the manufacturer's limited warranty period of 3 years or 36,000 miles, whichever comes first.
close
Disclaimer: [3] 24 hour roadside assistance covers jump-starts or towing to the nearest FCA US LLC dealer and is applicable for the term of the manufacturer's limited warranty period of 3 years or 36,000 miles, whichever comes first.
close
Disclaimer: [4] Grand Wagoner and Wagoneer lease customers will receive a 3-year package that includes 3 oil changes and 3 tire rotations. Grand Wagoneer and Wagoneer retail customers will receive a 5-year package that includes 5 oil changes and 5 tire rotations.
close
Disclaimer: [5] Rental allowance (not to exceed $60) is only for same day mechanical repair or maintenance service (excluding bodywork). Vehicles kept overnight are not eligible.